Harness Partnership
Continuous Delivery As-A-Service | GKE | EKS | AKS |
TL Consulting is a strategic partner of Harness for the Asia Pacific region. Our Professional Services team are the first engineers to ever complete the Harness technical partner exam worldwide. We provide certified Harness Architects that have experience leading and implementing the Harness platform in complex enterprise environments. 
Harness automates the entire CI/CD process, uses machine learning to protect you when deployments fail, and equips you with enterprise-grade security every step of the way. The Harness CI/CD Platform is cloud and container-native, and enables software changes of all types to reach production environments in a safe, quick, and sustainable way.  
Harness Continous Delivery
Self-Service Continuous Delivery enables engineers to build pipelines and deploy on-demand without a single script.
Harness is the first ever "Continuous Delivery As a Service" solution. The platform is ideally suited to modern micro services applications, and understands Kubernetes natively with out of the box capability to do Rolling, Blue/Green and Canary deployments with ease.

Harness is particularly unique in how it leverages machine learning algorithms to do "Continuous Verification" of all aspects of Performance, Quality, and Security of complex software applications as they go through delivery pipelines. It does this by integrating with your current monitoring solutions like AppDynamics, New Relic, Dynatrace, Splunk, Datadog, and Prometheus.

Harness supports Amazon Elastic Kubernetes Service (EKS), Google Kubernetes Engine (GKE) and Azure Kubernetes Service (AKS).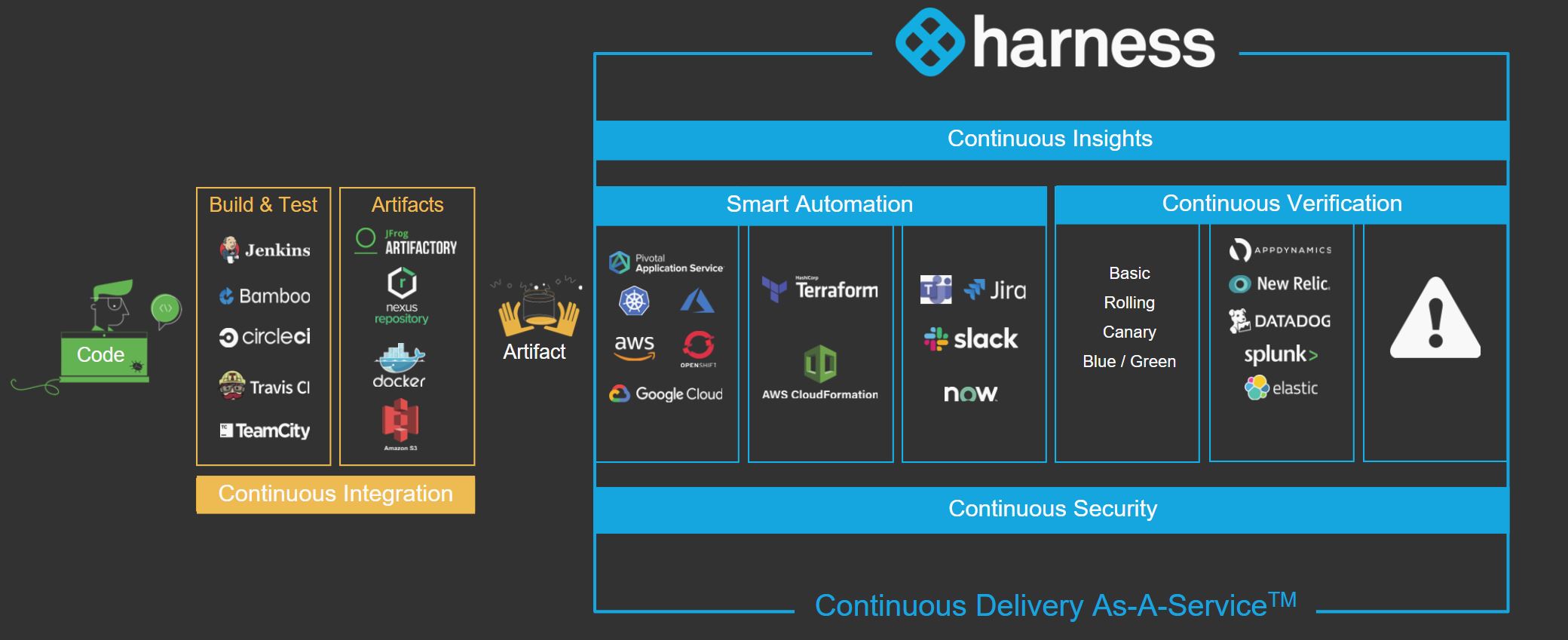 Harness CI (formerly Drone) is a self-service Continuous Integration solution that is container-native. Every build runs in an isolated container which means you don't need to worry about conflicting builds on shared servers across teams. Because of the use of containers all extensions are standardized.
Harness CD is self-service Continuous Delivery solution that enables engineers to deploy on-demand without a single script. What makes Harness unique are the following capabilities: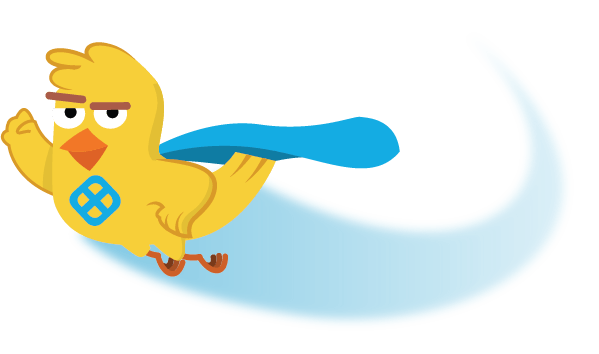 Smart Deployment Automation
enabling engineers to build pipelines in minutes and deploy on demand.
Continuous Verification
verifying the success of your deployments applying AI/ML to auto-detect performance and quality regression, and if need be automatically rollback.
Enterprise-grade security
security baked into your pipelines ensuring compliance and governance through all stages software delivery.
Continuous Insights
tracking metrics such as lead time, deployment frequency, and change failure rate to measure software delivery and DevOps performance across teams.
Harness Continuous Efficiency gives Developers and DevOps engineers the context and visibility they need to manage cloud costs by Application, Microservice, Environment, Cluster, Deployment and Configuration Change. With Continuous Efficiency you can correlate cloud costs & events and set budgets & trigger alerts. It gives developers instant feedback on how their deployments, auto-scaling and cluster manifest changes impact cloud consumption and spend.
What are Harness Customers saying?
Harness customers see a 75%-95% improvement in efficiency;  with reduced time to market, reduced downtime, improved velocity and an enhanced customer experience.
Harness Professional Services
TL Consulting Professional Services team established a Harness Centre Of Excellence to assist in advisory, implementation, platform adoption and support across Asia Pacific. Our Professional services team have extensive experience delivering Harness implementations navigating through the complex terrain of people, processes and technology. We ensure you achieve maximum value and ROI.
Advisory
TL Consulting Professional Services team will assess what platforms / applications can be onboarded on the Harness CI/CD platform. We'll conduct a Continuous Delivery Capability Assessment (CDCA) to quantify & qualify the problem statement. This involves looking at your entire CI/CD practice, assessing functions such as Build, Pipelines, QA / Test, Governance, Production Deploy, Verify, and Rollback.
Implementation and Support
TL Consulting Professional Services team have trained and certified Harness Architects to assist in incorporating your needs into the Harness platform. We provide end to end implementations and operationalize the target state model. As part of the implementation we assist in the change management process and provide knowledge transfer to ensure your teams are equipped
Platform Adoption
TL Consulting unlocks the value of Continuous Delivery. We will be there to guide you every step of the way to help you realise the full potential of the Harness platform. We ensure you benefit from secure software delivery, increased developer velocity, and improved customer experience whilst reducing time to market