Optimise business growth with data
Modernising and improving your data-driven products seamlessly is challenging, due to incorrect problem statements, quality of the data, technology or team skillsets. However, you can avoid most of the typical project risks and issues with our flexible Data Engineering services. As a result, your team can augment their capabilities to drive decision-making and maximise business value.
TL Consulting have strong expertise delivering scalable and resilient data solutions. We compliment your teams' capabilities by understanding your business models, workflows and objectives. Our team focuses on driving projects and enhancing your data quality, while adhering to timelines and quantifiable outcomes.
Our data engineering services help organisations accelerate their data foundation by supporting their teams with technical expertise and industry standard data solutions.
Data Engineering Services
Our dedicated data engineering team are Microsoft certified data and analytics experts, coupled with years of experience delivering data engineering services, strategies and solutions. Our clients range from specialised data and analytics teams, through to organisations that have a mature data engineering practice. Due to this range in data engineering maturity, we can provide managed services or drive end-to-end project delivery. Additionally, our team offers flexible models at a fixed price.
Our expertise includes delivering solutions across the entire data lifecycle which includes data modelling, feature engineering, performance tuning, building and deploying data pipelines and delivering data analytics solutions, enabling organisations to automate and optimise their data delivery aligned to DataOps best practices. Our team are experienced with Microsoft Azure data services and have delivered scalable solutions using tools such as Azure SQL Data Warehouse, Azure Data Factory, Synapse Analytics and Databricks. In addition, our professional services team are well versed in cloud-native engineering and can support AWS, Google Cloud, Hybrid Cloud as well as multi-cloud environments.
In addition, our team are tool agnostic and are proficient with a wide coverage of traditional data platforms and open-source tools such as Apache Spark, Hadoop and Kafka.
Given that we offer expertise and flexibility, your team can tailor our data engineering and data analytics services to your business and project needs, significantly building your teams maturity and business capability and therefore supporting your enterprise with the right technology partner.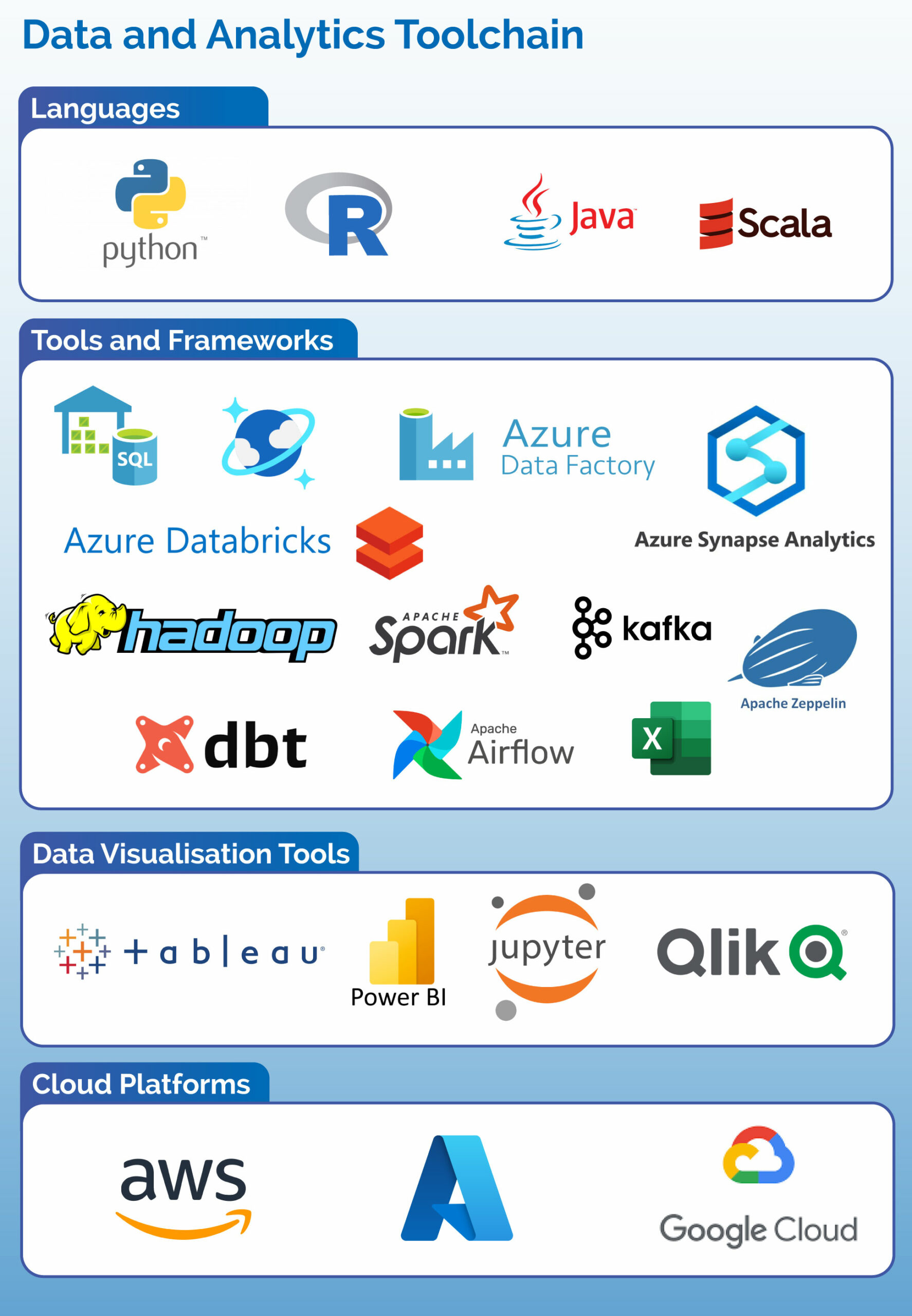 Strong expertise across a wide coverage of technology including open source platforms & tools
Proven delivery across core data analytics capabilities
Quality driven approach to deliver business outcomes and drive maximum business value
Experienced team of certified consultants and engineers in Microsoft Azure
We help businesses make data-driven decisions through our Data Analytics Services. Depending on our client's needs, we can develop comprehensive data visualisations using all categories of Business Intelligence e.g. predictive analytics, descriptive analytics and prescriptive analytics.
Our team of data analysts work directly with your stakeholders to understand their business goals, requirements and roadmap. Our data team can also review your current framework, tooling and data pipeline used to ingest the data needed to build the data visualisations that need to be tailored to your requirements. We are well-versed with building dashboards and reports using industry standard tools such as PowerBI, Tableau, Qlik and Jupyter notebooks.
TL Consulting enables you to focus on the data that matters the most to identify growth opportunities, trends, inconsistencies and performance metrics across your business landscape.
Business Intelligence Consulting expertise
Data Mining, reporting and performance metrics
Experts in BI platforms and data visualisation tools
BI and Big Data Dashboards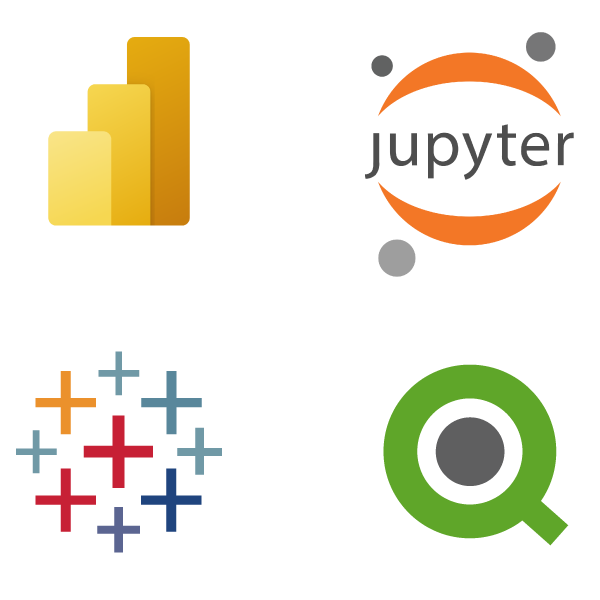 Our Data Engineering Delivery Approach
TL Consulting support your teams culture by understanding your change management process. During deep dive sessions we capture the use cases and problems to be solved, along with establishing clear business and data requirements. Our data engineers proceed to devise and implement the required data engineering solutions, models and processes, generally using an iterative approach. Lastly, after the final deployment, we ensure that your teams are upskilled to further automate and optimise the solution(s) delivered, aligned to DataOps standards and best practices so your team can continue to deliver high quality outputs with agility. In the event that the engagement is ongoing, our data engineering experts will upskill your team frequently and enhance the solutions to ensure any knowledge gap is bridged as early as possible.

Discover
We help organisations reach their key goals and objectives by uncovering how to realise maximum data value and drive competitive advantage

Build & Deploy
Our team provides project delivery and managed services throughout the data lifecycle from business & data assessments through to data engineering, modeling and deployment

Visualise & Enhance
We build comprehensive data analytics dashboards using industry-standard tools such as Power BI and Tableau to deliver intelligent insights to enable better decision-making
Our Data Engineering services and capabilities:
Business & Data Assessments
Data Preparation & Exploratory Data Analysis (EDA)
Data Modelling & Development
Model Evaluation/Validation & Deployment
Data Visualisation & Operationalisation
Automate and optimise to create greater operational efficiency and enhance your DataOps capabilities
Some of the common Data Services Enquires
Can you support my data platforms?
Yes, we provide managed services across the full data ecosystem
What engagement models do you offer?
We offer flexible engagement models to suit your business and project needs, namely time & materials and fixed-price which is outcome based.
Where do I start to mature my data competency?
Send us a enquiry below to get in touch with our sales team so we can better understand your business and data requirements
© 2023 TL Consulting Group. All rights reserved.