GitLab Partnership
DevSecOps | Advisory & Consulting | CICD | Unified Platform
TL Consulting is a strategic partner of Gitlab for the Asia Pacific region. Our Professional Services team possess the technical expertise with our in-depth knowledge of DevSecOps where we can advise and develop service practices that enable you to derive real business value from adopting the GitLab platform, ultimately driving higher quality outcomes around your software development practices.
With multiple toolchains and numerous tools creating major complexity across the SDLC, GitLab offers a unified DevSecOps platform delivered as a single application. Organisational value drivers to adopt the GitLab platform are to reduce Total Cost of Ownership (TCO), accelerate Software Delivery processes, and embed Security Scanning as part of your CI/CD pipeline. 
More than a DevOps platform
 GitLab is more than an integrated tool for the full DevOps lifecycle, with over 3000 contributors, it's a growing community! Start your journey here, to improve your collaboration, speed and security with confidence.
GitLab allows you to simplify your workflows by developing your DevOps platform in a single application. As a strategic channel partner, TL Consulting can assist through advisory, implementation & support and platform adoption which will ultimately help reduce toolchain complexities and improve software delivery.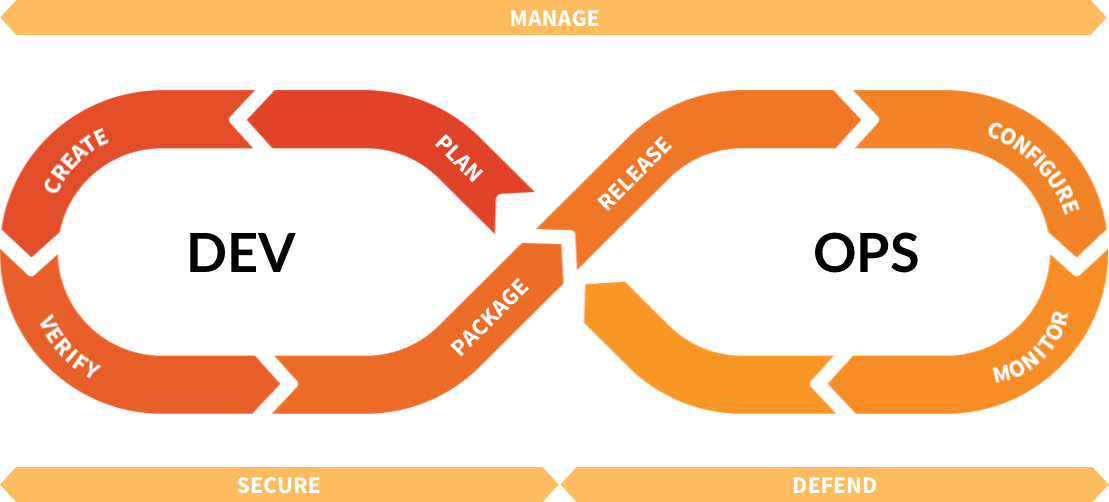 GitLab is a complete DevOps platform, delivered as a single application, fundamentally changing the way Development, Security, and Ops teams collaborate and build software. From idea to production, GitLab helps teams improve cycle time from weeks to minutes, reduce development process costs and decrease time to market while increasing developer productivity.
The TL Consulting Professional Services Team have certified and trained DevOps consultants to assist in Technology Implementations and Professional Support to help you successfully adopt the GitLab platform and its practices in order to deliver benefits realisation.
A unified DevSecOps platform delivered as a single application
Accelerate software delivery processes and high-quality output
Integrate Security Scanning within your workflows that align with DevOps pipelines
Obtain major reductions in infrastructure costs and TCO
Rapid onboarding is provided for your DevOps engineers
TL Consulting support GitLab's strategic vision which is aligned to our own DevOps philosophy and can help deliver value to your software development practices by adopting the GitLab platform in a phased approach.
GitLab DevSecOps Platform Solution
Advisory
Our Professional Services team will perform an assessment and architectural review on your current state DevOps model in collaboration with your teams' specialists. The goal is to determine an implementation roadmap and identify the most relevant approach, by understanding the existing processes and structures which will help map out the target state operating model that is aligned to the GitLab software development practices.
Implementation and Support
Based on the output from the Assessment phase, our team will plan, prepare and implement the most relevant solution for your Technology environment. Our DevOps team will support the implementation end-to-end from management and planning to monitoring and protection. The goal is to help solve some of the key DevOps dilemmas which may involve improving collaboration, velocity, security and automation. With pipelines that enable concurrent testing and parallel execution, teams quickly get insight about every code commit, allowing them to deliver higher quality code faster.
Platform Adoption
With GitLab, you get a complete CI/CD toolchain in a single application. Once our Professional Services team has implemented the required solution, we will still be there to guide you every step of the way to  help you realise the full potential of the GitLab platform and achieve greater quality business outcomes.